With Kentico, a Better Website Experience Means a Better Customer Experience
Kentico is an award-winning digital experience platform that combines content management, digital marketing, and commerce. Available in the cloud, on-premises, or hosted via SaaS, Kentico is an easy-to-use solution for modern websites. It provides personalized experiences and integrates seamlessly into any technology stack. Kentico provides advanced capabilities, short time to value and ease of use and is backed by market leading support.
Kentico Xperience and Kentico 13: Two Platforms for Next-Gen Digital Experiences
Xperience by Kentico is a cutting-edge digital experience platform that revolutionizes the way organizations engage with their customers. With a comprehensive set of features and tools, Xperience empowers businesses to deliver personalized, omnichannel experiences across multiple touchpoints. Xperience seamlessly integrates content management, digital marketing, e-commerce, and customer data management, allowing companies to create and manage captivating digital experiences from a centralized hub.
Xperience's intuitive interface and robust capabilities enable marketers and developers to collaborate effectively, streamline workflows, and accelerate time-to-market for their digital initiatives. Its advanced personalization capabilities, AI-driven recommendations, and data analytics empower businesses to understand customer behavior, tailor content, and optimize campaigns for maximum impact. Xperience by Kentico is the ultimate solution for organizations seeking to elevate their digital presence and create exceptional customer experiences.
If you are not quite ready for Xperience, Kentico 13 may be a good solution for your business. Kentico 13 offers a range of powerful features for web content management, online marketing, and e-commerce. It provides organizations with the tools to create and manage websites, run targeted marketing campaigns, and drive online sales.
Kentico Services Provided
Full Site Builds and Implementation
Full Site Builds and Implementation
Building and implementing a Kentico website involves a number of steps that ensure a successful and seamless development process. Our expert team of developers has decades of experience in planning, design, development, integration, content creation and management, testing, and deployment of mission critical websites. Detail on each of these development steps can be found here.

Platform Version Upgrades
Platform Version Upgrades
Upgrading your site from Kentico 12 (or earlier) to Kentico 13 or Xperience ensures a secure, up-to-date, and efficient site that aligns with industry standards and provides a better user experience. We work with you closely to understand the state your site is in today and what needs to happen for a successful upgrade. Detail on the key steps we go through for a Kentico site upgrade can be found here.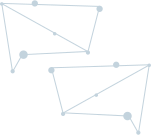 Experience Design
Experience Design
The right customer experience design is critical to quickly attract, connect with, and convert site visitors. With input from strategy and development briefings, our creative teams expertly combine intuitive design, compelling visuals, seamless functionality, and relevant storytelling to create memorable and meaningful site experiences and interactions that move your business forward.
Onboarding and Support Services
Onboarding and Support Services
Your site can only help your marketing efforts if you know how to use it. Following development, we help your team set up roles and permissions, train users on features and functionality and build out workflows e.g., campaigns, approvals, and content-staging. Additionally, through a maintenance agreement, we keep your site current with security, feature, and functional updates and hotfixes.
Digital Strategy, Marketing and Media
Digital Strategy, Marketing and Media
Your website is only part of your online presence. You also need a clear positioning, an objective driven marcom strategy and an omnichannel media approach to manage every touchpoint effectively and efficiently along the customer journey. Imaginuity's integrated services of strategy, technology and media help you deliver the right experience to the right customer at the right time and in the right place.
Our Kentico Stats
Why Imaginuity
20+ Years Website Development Experience
20+ Years Website Development Experience
Kentico Partner for X# Years
Kentico Partner for X# Years
AWS Expertise
AWS Expertise
10+ years hosting durable, performant, and secure Kentico installations in AWS. We build custom AWS environments for Kentico deployments—in our cloud or yours.
Let's Get Started
Contact us today to discuss your website project.
Kentico and the Kentico logos are registered trademarks of Kentico Software s.r.o., a company registered in the Czech Republic, and are used here with permission.