SonicWall
SonicWall is a provider of firewall products and services to large and mid-sized organizations. After SonicWall was spun off from Dell, Imaginuity was hired to position and launch the brand, develop a new website, and execute lead-gen campaigns.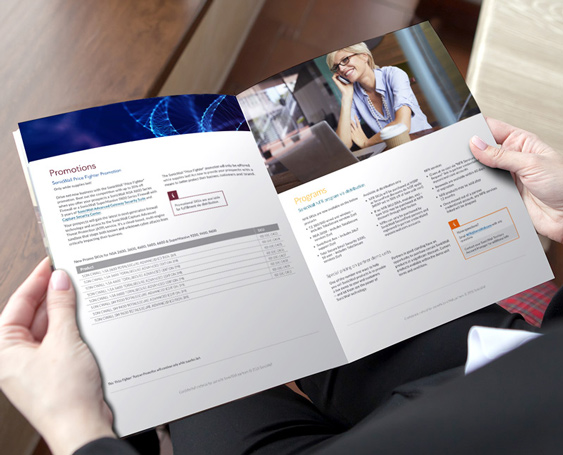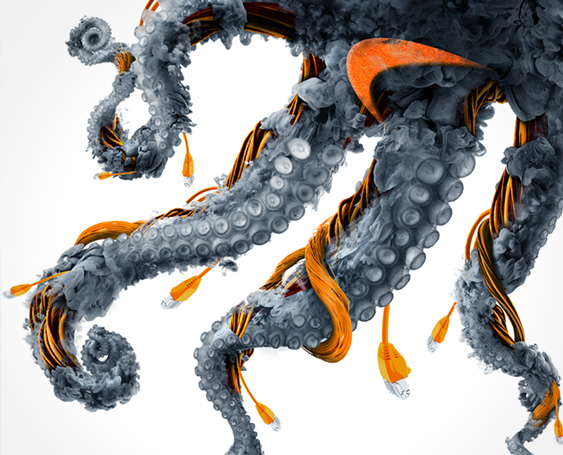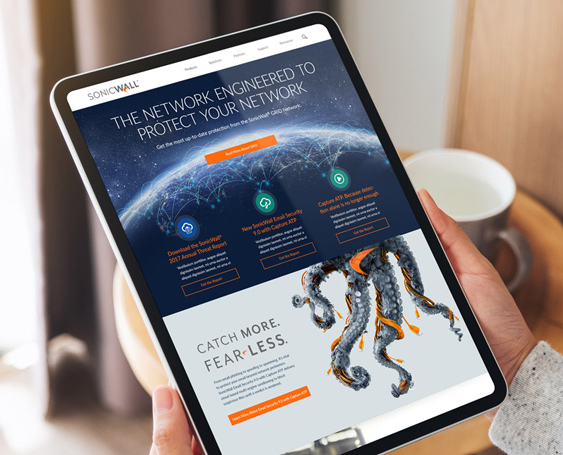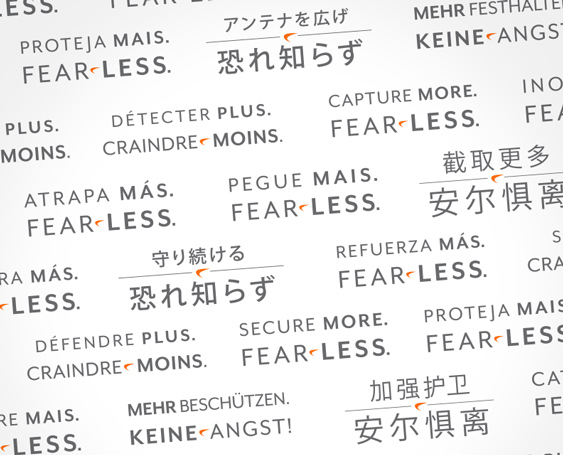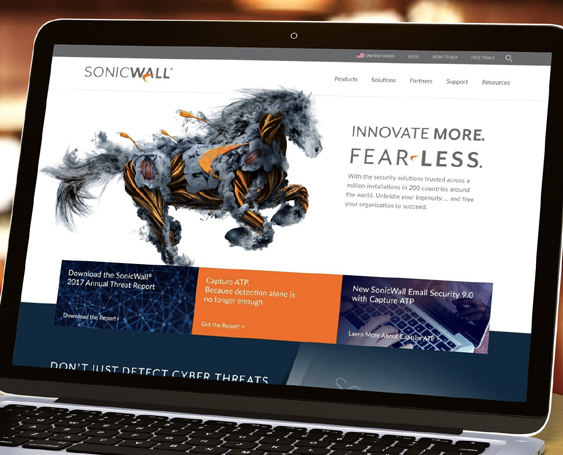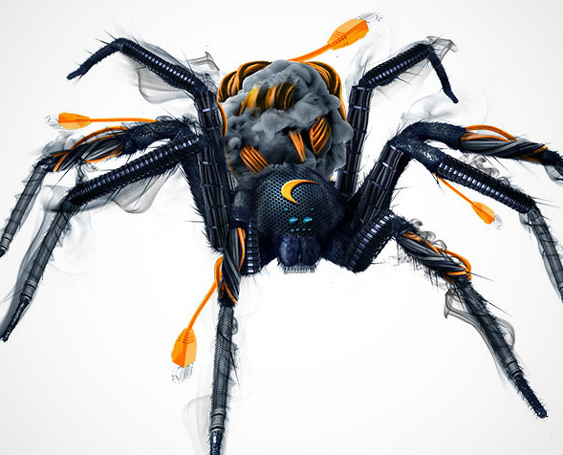 Challenge
When owned by Dell, a SonicWall firewall was installed in virtually every Dell laptop and desktop computer. However, despite broad product distribution and use, there was little SonicWall brand awareness once the brand was spun off.
Our challenge was to take a widely used but little-known brand and position it for success in both the mid-market where it had significant market share and in the larger enterprise market dominated by larger, much better-known competitors such as Cisco and Palo Alto Networks.
Solution
From a review of competitor advertising and messaging, most used stereotypical images of hackers in hoodies breaking into computer networks. The point of this imagery was fear. We took the opposite approach.
While no doubt cyber threats like phishing scams, malware and ransomware attacks are to be taken seriously, we developed the brand promise of Fear Less. With SonicWall firewalls protecting your networks you don't have to be afraid of these threats. Vigilance is the key, and with SonicWall you can do more and fear less.
To support this brand promise, we recommended the Hero archetype. Hero brands save the day, offer protection and are always up for a fight. In addition, Hero brands are unique in that they operate in a couple of ways. First, they are the hero. In the case of SonicWall, their products are defending millions of networks. Second, these brands make their customers the hero. So, in the case of IT professionals responsible for critical infrastructure, they are the hero for making the right decision to protect their networks with SonicWall products and services.
It's all about the work.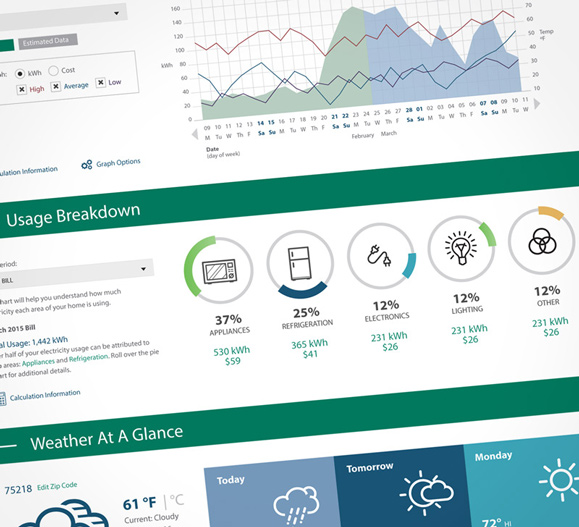 TXU Energy
TXU Energy is an American retail electricity provider headquartered in Irving, Texas, serving residential and business customers since 2002. A subsidiary of Vistra Corp, it is one of the largest retail electricity providers in Texas. Imaginuity was hired to rearchitect and redesign their consumer website.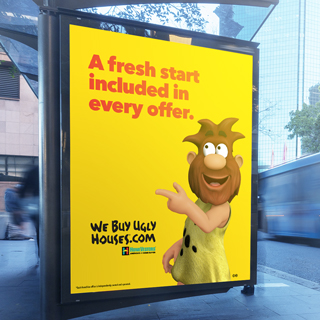 We Buy Ugly Houses®
HomeVestors® of America, Inc., also known as the We Buy Ugly Houses® people, is a privately owned, nationwide US real estate investing franchisor, independently owned and operated by franchisees who buy homes in need of repair and homes that owners need to sell more quickly than usually can be done through a realtor. The company has bought over 125,000 homes since its formation in 1996, and has become America's #1 cash home buyer. Imaginuity was hired to drive qualified leads for HomeVestors, leveraging data, marketing and media.
We can help transform your business.
Contact us today to learn more about how Imaginuity can help you manage marketing complexity, produce better outcomes, and accelerate your adoption of digital transformation.