The University of Texas at Arlington
The University of Texas at Arlington is a public research university in Arlington, Texas. The Division I university was founded in 1895 and has been a part of the University of Texas System since 1965. UTA is the third-largest producer of college graduates in Texas and offers over 180 baccalaureate, masters, and doctoral degree programs.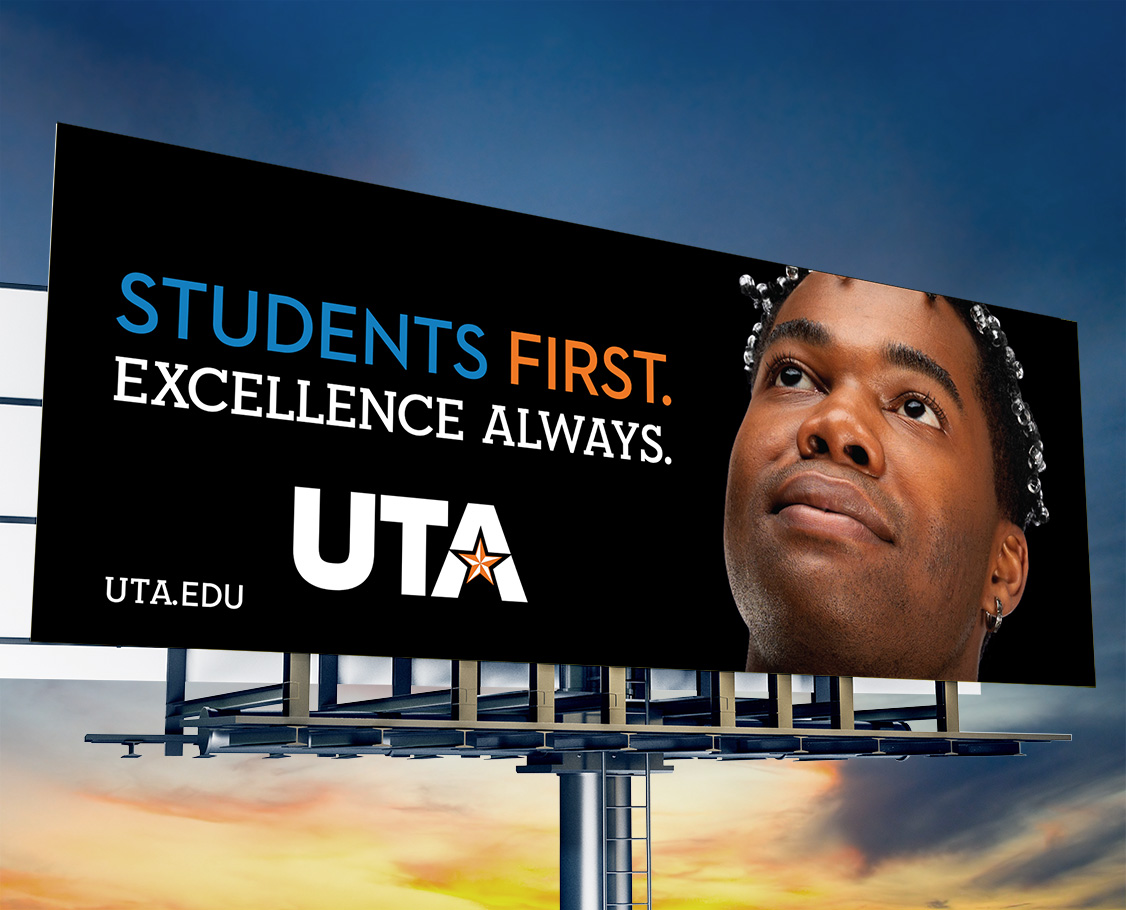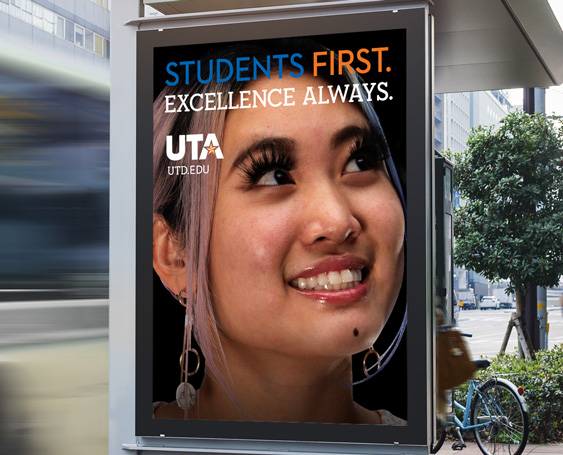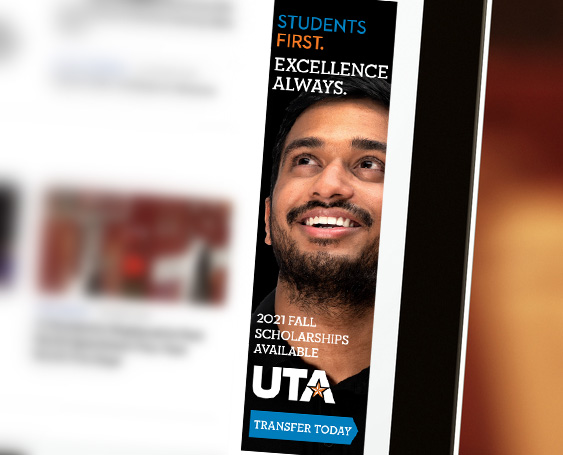 Challenge
While the University of Texas at Arlington is a traditional four-year university where students can live the iconic college experience, it had an inaccurate reputation in the Dallas metroplex of being a "commuter school," meaning the on-campus experience that was not equivalent to other four-year universities in the area. Because of this, another misconception was students weren't seen as the highest priority for the school. The exact opposite is true. The UTA approach is to focus primarily on success of the student, that ensuring they are academically equipped to succeed and given a purpose to fulfill.
UTA recruits highly in the Dallas metroplex, so exposure in that area was vital to the success in the enrollment of both freshman and graduate students.
Solution
Working closely with the UTA marketing department, we helped grow a "Students First. Excellence Always" message. In fact, because those four words concisely communicated the UTA education philosophy, we chose to leverage it as our headline and let visuals support that messaging. We were diligent in not altering the headline or swapping it with other messaging so we could reinforce UTA's ideology through repetition.
Keeping the messaging the center of attention, we used portraiture of existing students, all striking an inspired pose—heads tilted up, eyes looking towards the sky. We cropped the imagery so that it highlighted that pose. While other universities tend to clutter their marketing with imagery shot at wide angles to show large sweeping campuses or large sporting events, our approach of focusing on a singular student reinforced the "Students First" strategy. We then placed both portrait and messaging in front of an elegant black background, elevating the sophistication of the creative, and further differentiating UTA from other stereotypical college marketing imagery.
Imaginuity selected eight students who represented UTA's target demographics, arranging the creative on the outdoor boards so the student was always positioned looking towards the viewer, with the headline on the closer side of the board. The boards were rotated every few months to feature a new student so the advertising didn't become stale.
Online display advertising mirrored the outdoor boards in design and content, and students were also routinely rotated in these ads.
It's all about the work.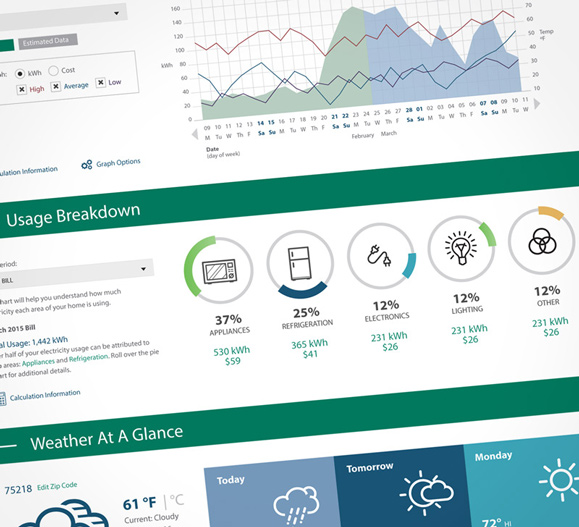 TXU Energy
TXU Energy is an American retail electricity provider headquartered in Irving, Texas, serving residential and business customers since 2002. A subsidiary of Vistra Corp, it is one of the largest retail electricity providers in Texas. Imaginuity was hired to rearchitect and redesign their consumer website.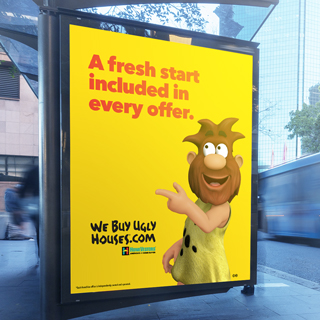 We Buy Ugly Houses®
HomeVestors® of America, Inc., also known as the We Buy Ugly Houses® people, is a privately owned, nationwide US real estate investing franchisor, independently owned and operated by franchisees who buy homes in need of repair and homes that owners need to sell more quickly than usually can be done through a realtor. The company has bought over 125,000 homes since its formation in 1996, and has become America's #1 cash home buyer. Imaginuity was hired to drive qualified leads for HomeVestors, leveraging data, marketing and media.
We can help transform your business.
If you are looking for a digital transformation agency in Dallas, get in touch today to see how our unique offering of integrated services and innovative platforms can make a difference for your business.