TXU Energy
TXU Energy is an American retail electricity provider headquartered in Irving, Texas, serving residential and business customers since 2002. A subsidiary of Vistra Corp, it is one of the largest retail electricity providers in Texas. Imaginuity was hired to rearchitect and redesign their consumer website.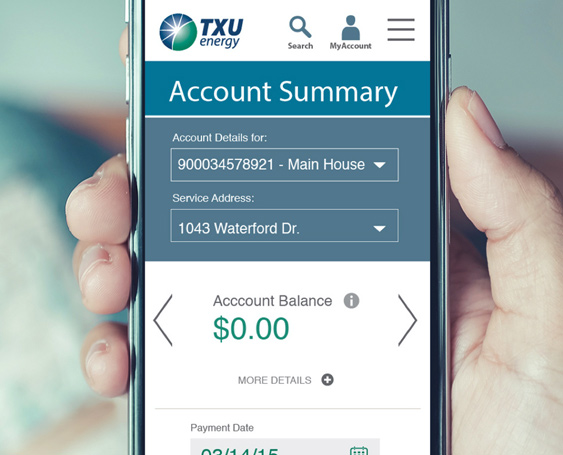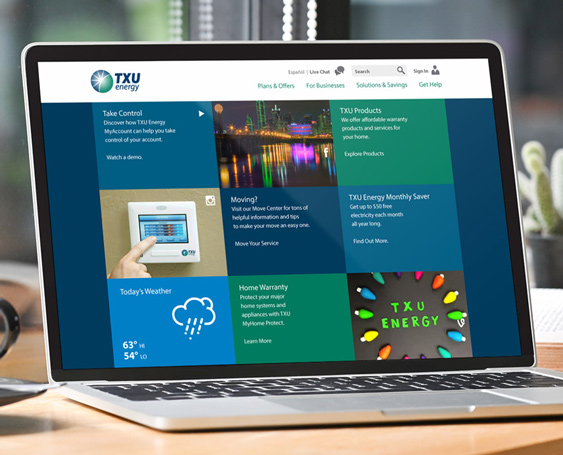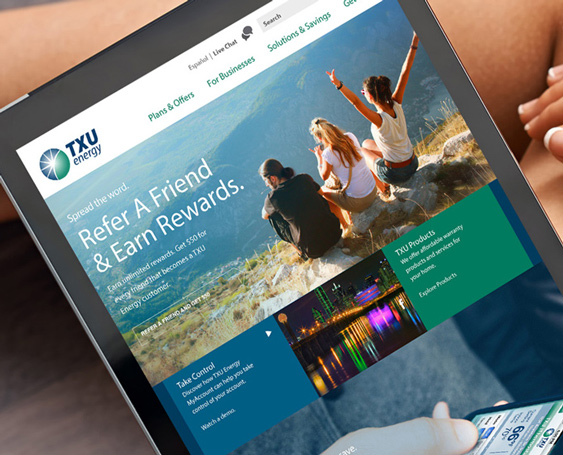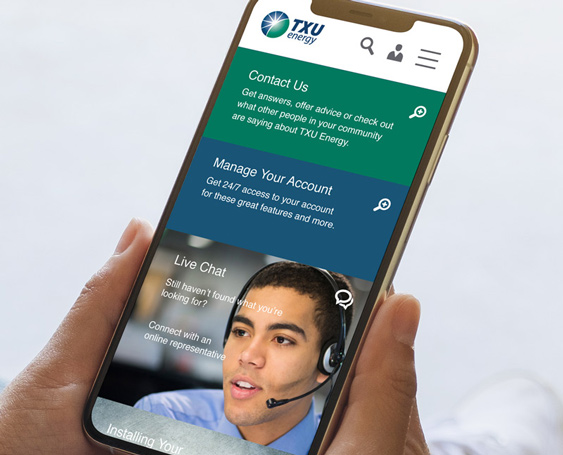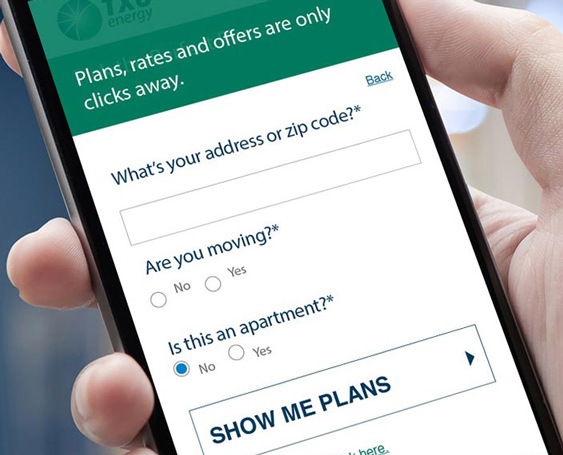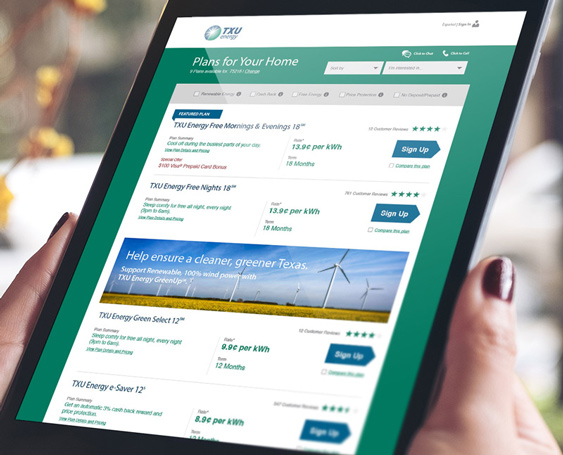 Challenge
As homeowners continue to turn to online tools and platforms to manage their households, TXU Energy lacked account management tools and services in their website. Without giving their customers the ability to change plans, manage payments, or view usage online, TXU was having to rely on customer service reps via call centers to assist customers. There was also limited functionality that did not allow new customers to compare plans or complete the signup for TXU service. More and more of their competitors were becoming more digitally savvy, threatening TXU market share.
Additionally, their website wasn't mobile friendly, meaning the site didn't reformat the layout nor the usability for smaller screens. The ability to manage accounts on mobile devices was becoming commonplace in both finance and utilities, so brands who didn't offer this convenience were quickly becoming obsolete.
Solution
Imaginuity was engaged to rebuild the Customer Experience of TXU.com from the ground up. This started with designing a brand new user interface (UI) which was fully responsive across multiple device types, including desktop, laptop, tablet, and smartphone. The UI explorations were focus group tested with dozens of TXU customers. Once the UI interface was decided upon, we next moved to redesigning user tools.
Current energy usage, energy management calculators, and historical household energy consumption data was formatted in a way that allowed users to quickly open and close these various tools, keeping their screens clutter free and providing easy access to consumer content.
Imaginuity completely revamped the enrollment process, lessening the barrier to completion by reducing the number of steps in the process, allowing new customers to save at any point in the process, and giving them multiple ways to provide proof of residency.
Finally, Imaginuity created a robust online brand standards guide, aiding other agencies and TXU's internal marketing teams in creating content that keeps the website visually consistent, preventing a disjointed customer experience on any device moving forward.
It's all about the work.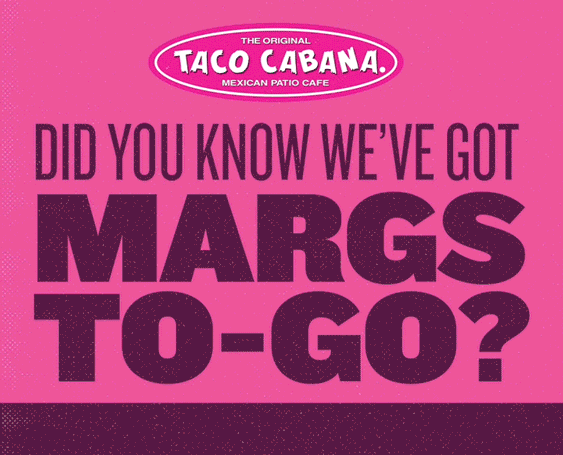 Taco Cabana
Taco Cabana is a fast-casual Mexican restaurant that specializes in Tex-Mex inspired food made fresh by hand. TC has been operating for over 40 years and has over 150 locations throughout Texas and New Mexico. They specialize in unique recipes and ingredients that reflect their rich Tex-Mex history. The menu includes a delicious variety of loaded tacos, flame-grilled fajitas, quesadillas, flautas, enchiladas, Cabana Bowls®, freshly made flour tortillas, a selection of made-from-scratch salsas and sauces, and refreshing signature margaritas.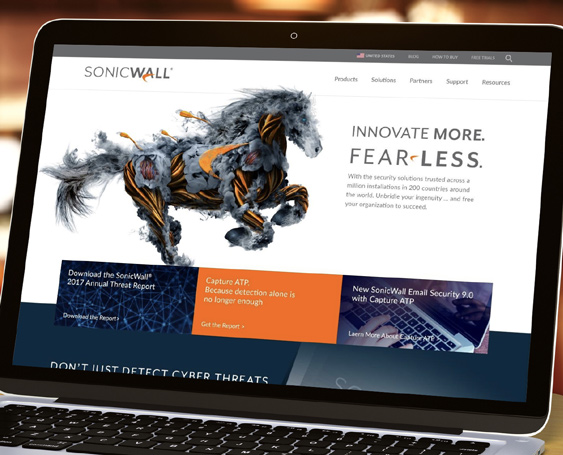 SonicWall
SonicWall is a provider of firewall products and services to large and mid-sized organizations. After being spun off from Dell, Imaginuity was hired to position and launch the brand, develop a new website, and execute lead-gen campaigns.
We can help transform your business.
Contact us today to learn more about how Imaginuity can help you manage marketing complexity, produce better outcomes, and accelerate your adoption of digital transformation.