HomeVestors® / We Buy Ugly Houses®
Making the Home Buying Process Easier
HomeVestors®, the company behind the We Buy Ugly Houses® brand, is the largest home buyer in America. The company has over 1,100 franchisees in 175 markets across the United States and has purchased over 100,000 houses since 1996. Imaginuity has been HomeVestors' agency of record for almost 10 years.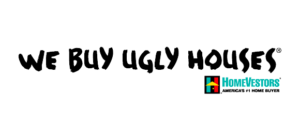 Problem
Prior to our involvement, HomeVestors' marketing efforts for traditional media were handled by an in-house agency while online media was outsourced to an outside agency. Not only were marketing efforts siloed, but there was very little advertising performance data used to make marketing decisions across each of the markets
Meanwhile, the homebuying category was growing and the company was aggressively adding new franchises. As budgets grew, so did the need for media efficiency. To complicate matters even more, the demographics of the home seller were trending younger and these people were more comfortable utilizing digital technologies. As a result, the journey the customer took to sell their house became much more complex, as offline media such as mail and television influenced digital conversions on paid and organic search. Due to this increased complexity, the need to quantify the most efficient conversion path using lead attribution modeling became essential.
---
Solution
Imaginuity reimagined the entire marketing ecosystem for HomeVestors. We deliver a completely integrated marketing solution aligned with the homeowners' journey through the decision-making process of selling their house to a cash homebuyer. We've built our agency around Subject Matter Experts in creative, content development, media planning, direct mail, broadcast and out-of-home buying, paid and organic search, programmatic media buying and best-in-class web development so that we can deliver a frictionless customer experience for the seller—from initial engagement all the way to conversion, regardless of channel.
Our HomeVestors agency team is empowered by AdScience®, our proprietary customer data platform. AdScience ingests over 750 data points on every house in America, from tax assessor databases, to data from Experian, Nielsen, USPS, Google Analytics and Search Console, and the programmatic trading desk (for programmatic display and online video), to our client's first-party data such as leads, appointment ratios, contracts, closings and gross margins. With this information, our teams create comprehensive views into advertising and business performance, down to the zip code level.
Results
Imaginuity has helped HomeVestors grow from 200 franchisees to over 1,100 in 175 markets across the country. In 2019, with advertising spending at its peak, we delivered more leads, closed on more houses and generated the highest average gross profit per transaction in the industry. Imagine that.