LOOP, LLC.
The Louisiana Offshore Oil Port Services (LOOP) serves as a vital crude oil hub, connecting energy producers with refineries throughout the United States. In an effort to enhance their online presence, LOOP teamed up with Imaginuity to revamp their website with a contemporary design and guarantee seamless replication of their customized components.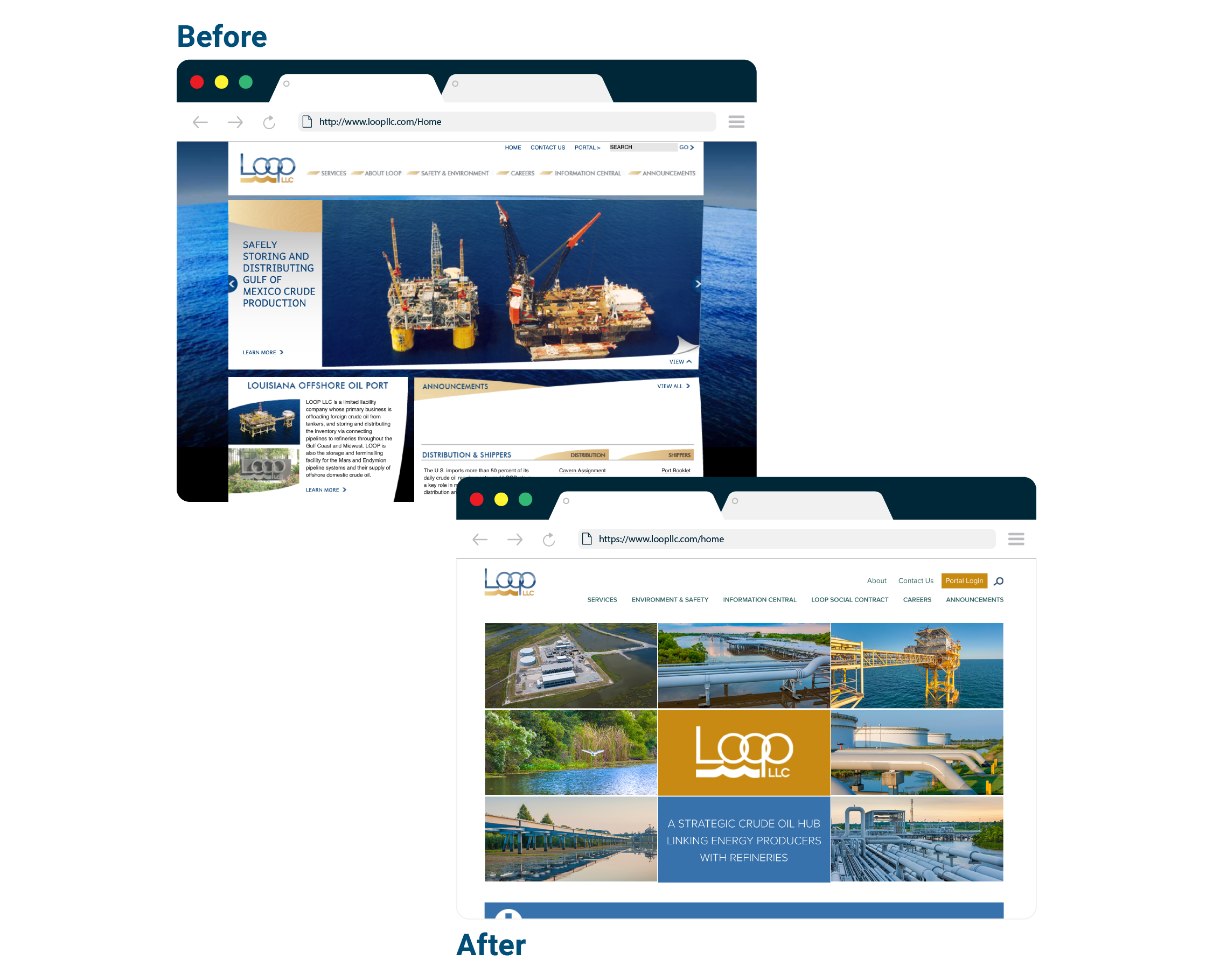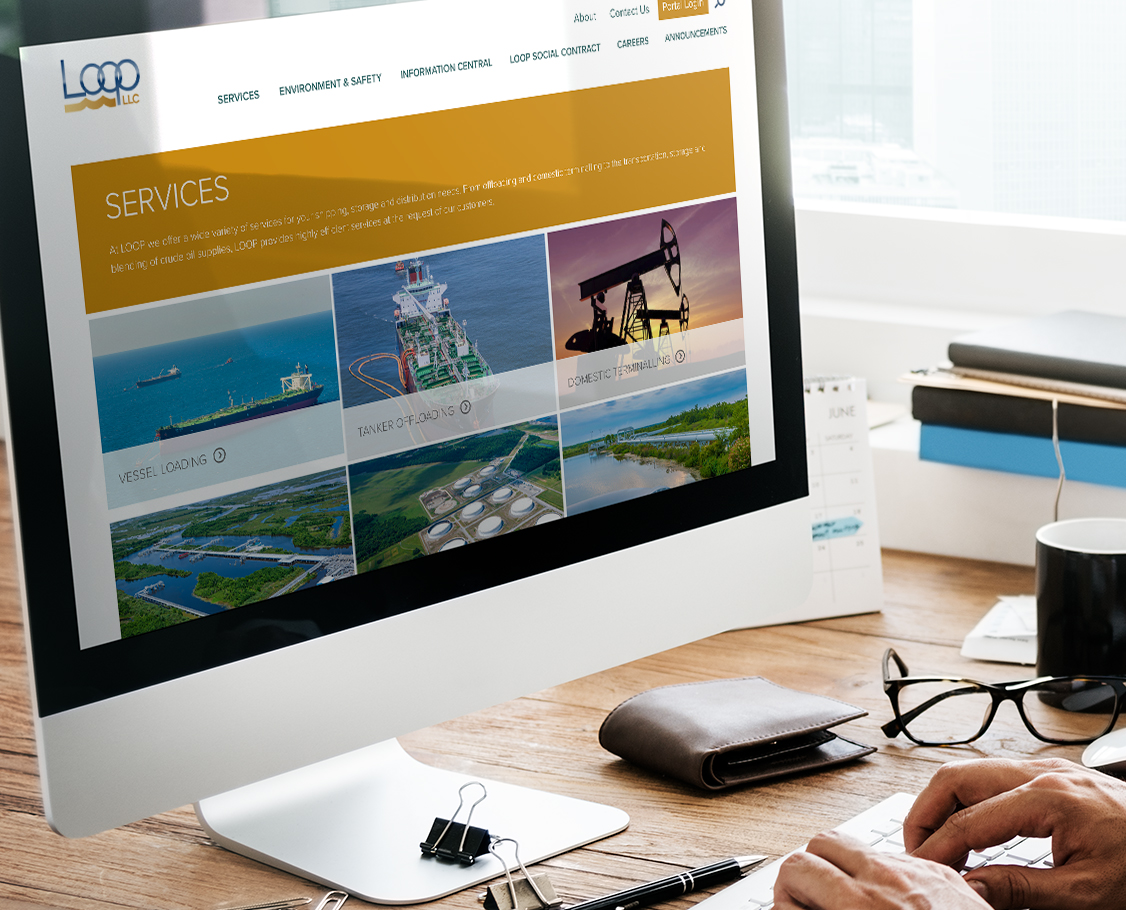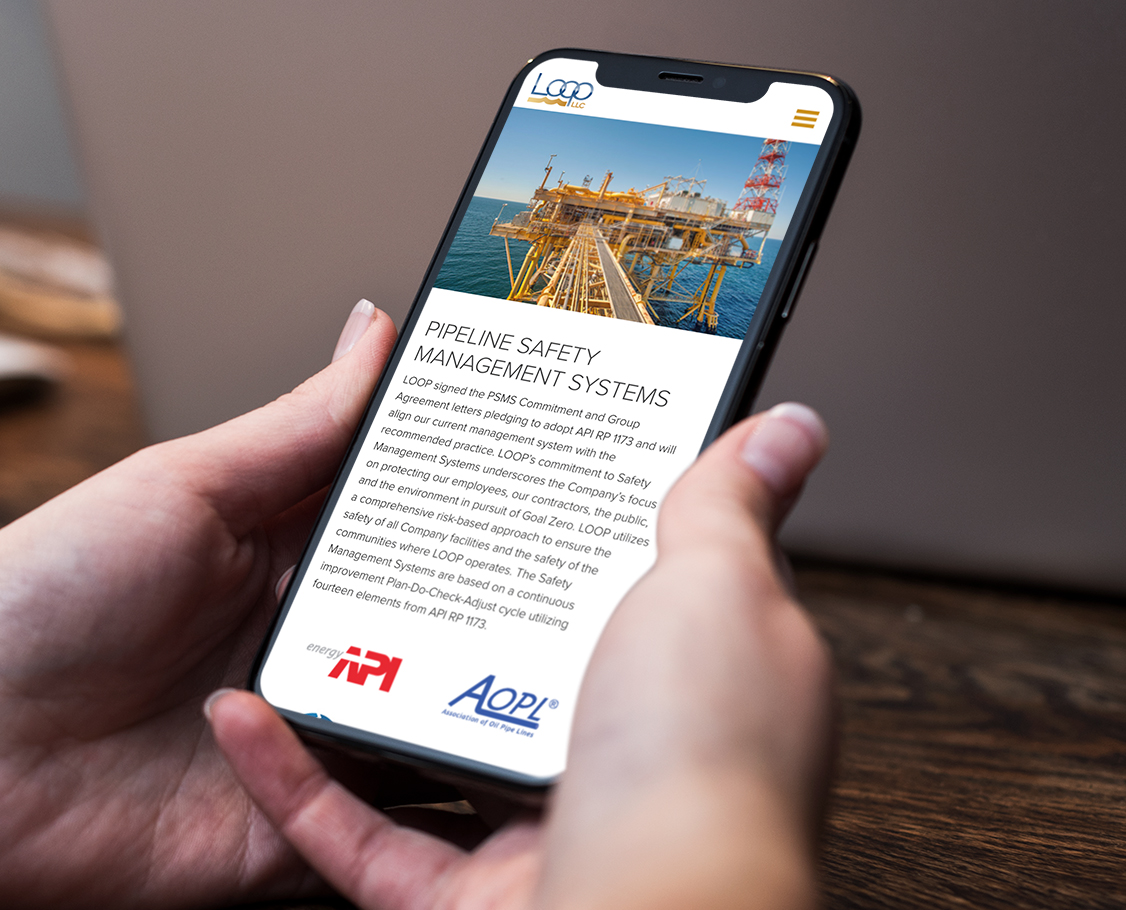 Challenge
With the advent of rapidly evolving technologies and changing customer expectations, LOOP, LLC. recognized the pressing need to breathe new life into their digital identity. Our challenge was to create a seamless and engaging online platform that would showcase LOOP's range of services and reflect their commitment to innovation and data security. From envisioning a client-centric interface to integrating real-time inventory tracking, the process of LOOP's Kentico implementation exemplified the importance of adaptability and staying ahead in a digital landscape that constantly demands evolution.
The replication of custom components was an integral part of the project, featuring an in-house app designed by Loop to track fuel intake and smoothly integrate it into the client portal for enhanced shipment visibility and storage options. Furthermore, the implementation of custom widgets allowed for the integration of the client's API, facilitating the incorporation of content and the embedding of Docusign within the client portal for efficient document signing.
The impetus for the website revitalization initiative coincided with Kentico's unveiling of its latest CMS software version, featuring the Model-View-Controller (MVC) framework. In this context, LOOP turned to Imaginuity for guidance in navigating a crucial decision: whether to embark on an upgrade journey to either Kentico 6 or 7. This juncture marked not only a technological crossroads but also an opportunity to align the company's digital future with the new trajectory of Kentico's CMS.
Solution
As a longstanding Kentico CMS user, LOOP's last two projects were developed within their Portal Engine framework. However, Kentico was transitioning from this structure to the MVC model. This framework separates an application into three main logical components: Model, View, and Controller; this allows each component to be dedicated to specific development aspects of an application.
This posed the challenge of either adopting Kentico 6, which would allow further use of the Portal Engine, or adopting Kentico 7, with the more advanced MVC model in place. Considering the outdated nature of the company's existing framework on Portal, Imaginuity undertook a complete rebuild of LOOP's website in Kentico 7. This entailed the creation of a new site from the ground up, leveraging LOOP's old content as a point of reference during the site's construction. This approach ensured the seamless integration of valuable historical data while paving the way for an enhanced and modernized digital presence.
Recognizing the growing obsolescence of Portal development, Imaginuity opted to transition LOOP, LLC. to the MVC model, aligning with the forward-looking direction of Kentico. Choosing to upgrade to the MVC architecture brought forth an array of advantages, including heightened security measures and enhanced hosting capabilities. These attributes held particular significance for a business of this nature, where safeguarding sensitive information and ensuring seamless hosting performance is paramount. This strategic decision not only positioned the company's digital infrastructure on a more robust foundation but also underlined its commitment to providing a secure and efficient online experience for its clients.
It's all about the work.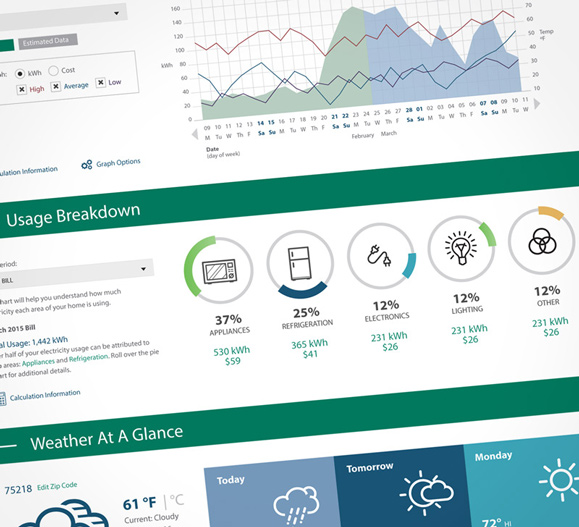 TXU Energy
TXU Energy is an American retail electricity provider headquartered in Irving, Texas, serving residential and business customers since 2002. A subsidiary of Vistra Corp, it is one of the largest retail electricity providers in Texas. Imaginuity was hired to rearchitect and redesign their consumer website.
We can help transform your business.
If you are looking for a digital transformation agency, get in touch today to see how our unique offering of integrated services and innovative platforms can make a difference for your business.