530
Websites on the Platform
60
Days to Launch Your Site
20+
Years of Multi-Location Marketing Expertise
Elevate & Scale Your Digital Presence
For multi-location businesses—like commercial real estate, shopping centers, and franchise organizations—growth is the goal. But growth introduces complexity, especially in marketing.
Each property uses its own tools and technologies and needs its own website and campaigns to engage with customers at the local level. However, the vast variation in these efforts often leads to inconsistency, inefficiency, and friction with the parent organization. You need a better way to build and maintain brand uniformity across all your locations.
It's complicated, but Pylot™, powered by Imaginuity, is purpose-built for this task.
Pylot is an easy-to-use, all-in-one platform for multi-location website development, management, and integrated marketing. Using a modular design system, your properties websites can share a look and feel, or individual location sites can be supported through completely custom design. This can all happen at scale and with speed never before possible.
Everything you need to launch fully functional websites and run localized marketing campaigns is all in one place. The level of local flexibility and customization is always up to you.
Your results may feel like a dream. But, if you have the vision, Pylot and Imaginuity can bring it to life.
Latest Technology
Speed
Security
Optimized for Search
WCAG Compliant
Multi-location Marketing Has Never Been Easier
How much better off would everyone be if each property or location could handle their own digital marketing in one place? With Pylot, you can.

Through its add-on, integrated services from Imaginuity, Pylot lets you reach new heights of marketing success. You can improve efficiency and enhance the customer experience at every location while maximizing return on every marketing dollar spent.
Digital Advertising
Target precision messages to the right customers at the right times.
Paid Search and Enhanced SEO
Align paid and organic search to attract highly engaged shoppers.
Local Listings Management
Keep every directory listing up to date to boost visibility.
Online Reputation Management
Maintain a positive presence with review and social mention monitoring.
Omnichannel Marketing
Manage CRM, email, SMS/MMS, social and chat all in one place.
Clear Insights to Drive Next Best Action
You can't manage what you don't measure. Truth!
That's why Pylot also provides access to reports, analytics, and easy-to-understand campaign visualizations. Keep an eye on your programs, know what's working and what isn't, and make improvements on the fly.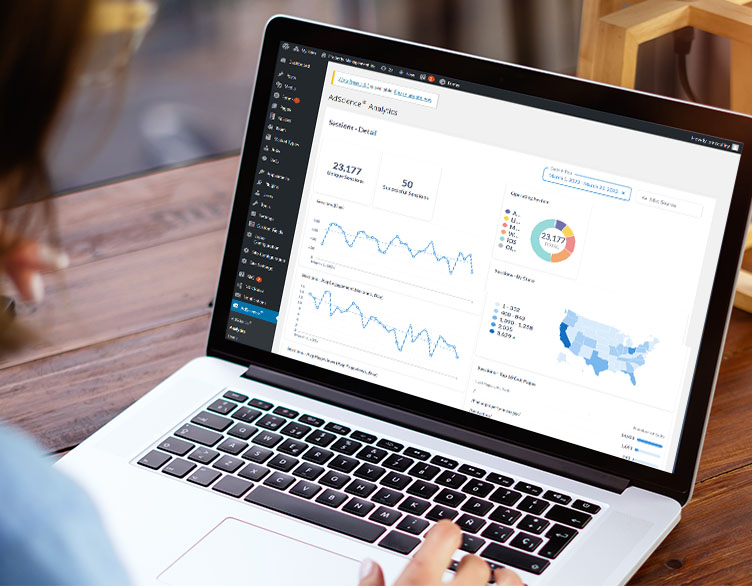 Just 60 Days to Launch
What makes Pylot even more remarkable is that it cuts web time-to-launch by more than 50% over fully custom-development. Instead of the typical four to six-month web development process, Pylot web implementations typically take just 60 days.
How? We use a unique design system and implementation methodology based on proven frameworks created from over 20 years of multi-location marketing experience. These frameworks let us scale a consistent website experience across your portfolio—fast! No time wasted reinventing the wheel.
Our three-phase process, define, design, develop, takes you from concept to launch in no time.
Define
Project Plan, Creative Brief, Requirements Gathering, Keyword strategy
Design
Asset Collection, Creative Design, Page Inventory, Content Planning
Develop
Content Development / Migration, Creative Execution, Coding + QA, SEO Implementation
Powered by Imaginuity
At Imaginuity, we are masters of technology and have a passion for simplifying complexity. We also know a thing or two about how to drive marketing excellence for multi-location businesses.
For more than two decades, we have been combining imaginative thinking and innovative platforms to help businesses like yours get most out of their marketing investment and build highly engaging customer experiences across their locations.
We know achieving the just-right mix of corporate branding and local customization is always a challenging balancing act.
That's what inspired us to evolve our first-generation multi-location marketing platform into Pylot. When your marketing strategy runs on Pylot, you can launch quickly, scale as you grow, and climb to new heights.