Goosehead Insurance
Goosehead Insurance, a national insurance aggregator, offers a streamlined web platform for home and auto policy seekers, utilizing proprietary partnerships with dozens of insurance providers to secure optimal policies. Teaming up with Imaginuity, a new UX and SEO driven website was developed and enhanced by a refreshed brand positioning. The result was a highly optimized digital presence and customer experience.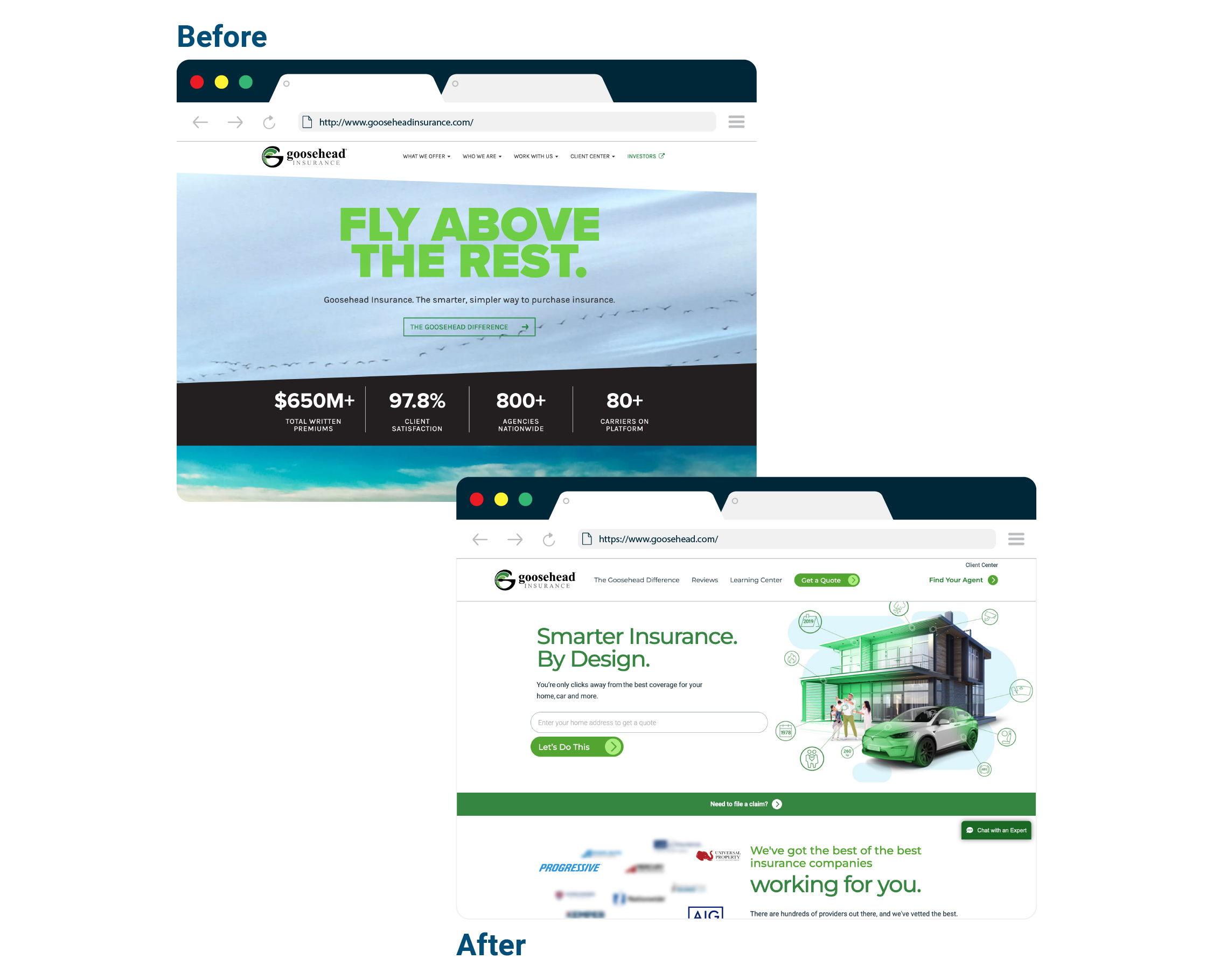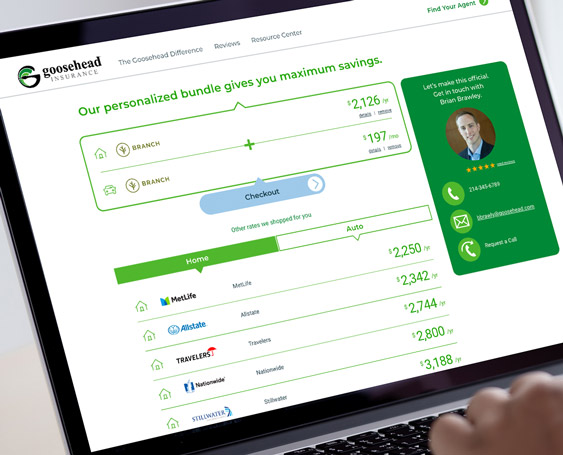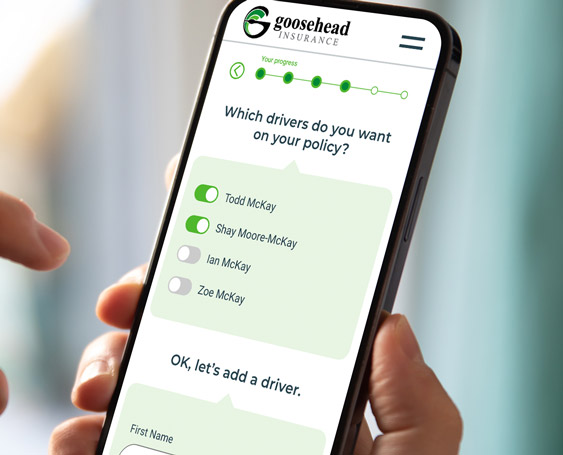 Challenge
As an industry disruptor committed to offering customers choice and advocating for their best interests, Goosehead embarked on a mission to revitalize its brand presence. The company's aspiration to provide optimal policies while championing consumer welfare led them to select Imaginuity for this transformative endeavor. With a strong track record in cutting-edge technology and a robust partnership with Kentico, Imaginuity instilled confidence in Goosehead, assuring them of a high-quality end-product that would position them as a pioneering force within their industry.
One of Goosehead's paramount hurdles centered around the effective management of content and their website, particularly in the transition from WordPress. Their struggle to seamlessly integrate content onto the site according to their vision indicated a potential underlying structural issue.
To address this, they sought improved media library management, a range of customizable post-development widgets and templates, and a balanced delegation of roles that remained adaptable, without becoming overly restrictive. For instance, they aimed to grant the recruiting team the autonomy to modify campus recruiting pages without impinging on the functionality of product pages. These efforts were aimed at fostering a more efficient and flexible digital ecosystem to support Goosehead's evolving online needs.
Solution
From a perspective centered on user experience and brand enhancement, Imaginuity recognized the imperative for a contemporary platform that could fluidly translate into a mobile-friendly experience. With a keen focus on user experience, the priority was to ensure simplicity and manageability, all the while ensuring the architecture's scalability to accommodate potential future components. Speed also took precedence, as Goosehead's launch of the Digital Agent insurance comparison tool was imminent, necessitating website alignment with this significant release. This multifaceted approach included an onsite team dedicated to the process for a span of 90 days. Kentico Xperience 13 emerged as the chosen CMS framework, poised to accommodate future personalization and marketing automation efforts. Given Goosehead's mix of corporate agents and independent franchisees, phase 1 of the launch involved consolidating all pages into Kentico, allowing each agent to have dedicated pages within the platform, thereby addressing SEO challenges.
Challenging the conventional Caregiver brand archetype, Imaginuity steered Goosehead towards a Revolutionary voice aimed at disrupting the insurance agency landscape. By adopting messaging with a bold swagger, they differentiated themselves from competitors who solely focused on quick savings. Embracing a collaborative approach with consumers, they positioned themselves as partners in finding the best policy, transcending transactional norms.
Following the Kentico implementation, the results manifested in improved site performance and SEO outcomes, elevated conversion rates, and a heightened capacity for content creation that positively impacted performance. The new Goosehead website, built on Kentico 13 and launched in late 2021, entailed not just a redesign but also a consolidation effort, unifying features within Kentico, including the embedding of Yelp content. The project laid the foundation for the future, envisioning the utilization of Kentico 13's enhanced privacy settings, marketing automation capabilities, Salesforce integration, and distinctive personalization features.
It's all about the work.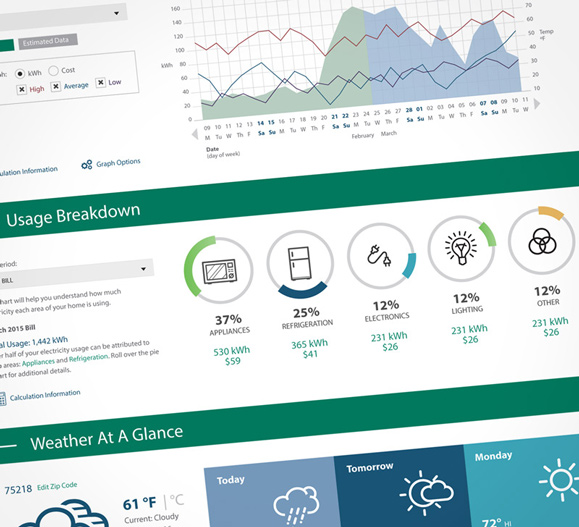 TXU Energy
TXU Energy is an American retail electricity provider headquartered in Irving, Texas, serving residential and business customers since 2002. A subsidiary of Vistra Corp, it is one of the largest retail electricity providers in Texas. Imaginuity was hired to rearchitect and redesign their consumer website.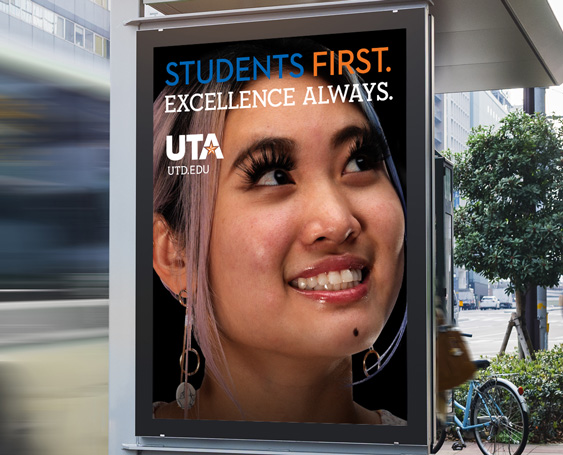 The University of Texas at Arlington
The University of Texas at Arlington is a public research university in Arlington, Texas. The Division I university was founded in 1895 and has been a part of the University of Texas System since 1965. UTA is the third-largest producer of college graduates in Texas and offers over 180 baccalaureate, masters, and doctoral degree programs.
We can help transform your business.
If you are looking for a digital transformation agency, get in touch today to see how our unique offering of integrated services and innovative platforms can make a difference for your business.