Why Is It Important?
Why Is It Important?
Internal linking is not only important to a good user experience, but it's also important to SEO because it is a factor that Google uses to determine search rank.
Google partly determines how your content will appear in a Google Search based on the number of links on your website.
Links are like votes. Some votes are more important than others, but these votes determine the importance and relevance of your website's content. Both external and internal links are considered in Google's ranking algorithm.
Internal linking defines the relative importance of a website's content while signaling the importance of other pages in the site. Internal links tell Google which pages are considered important by the website owner. For example, a search for "pet adoption" shows that some websites display links to other pages in their site, which are often pages with the highest number of internal links. These pages are often considered the most important pages on a website.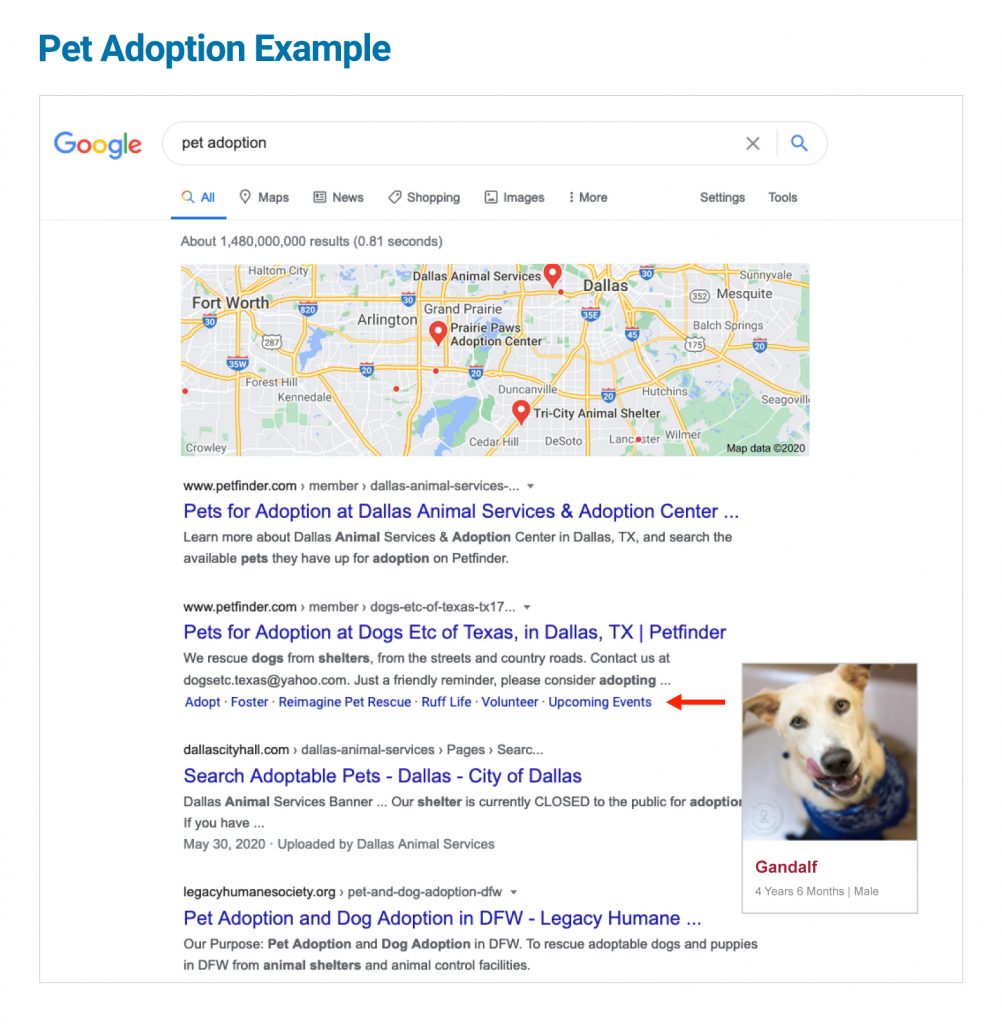 There is no limit to how many internal links should be on a webpage, but Google suggests going with the flow of the content. Having 100 links on a page with only one paragraph does not go with the flow and looks spammy!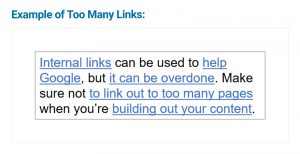 The right internal linking is also important for Web Content Accessibility Guidelines (WCAG), specifically with respect to anchor text. Anchor text is the visible, clickable text in a link.
Avoid link anchor text like "Click Here," "More," and "Read More." These kinds of links can be confusing when a screen reader reads them out of context.