Google Reviews
Google Reviews
Customer reviews on Google provide valuable information about your business that benefits both you and your customers. Google Reviews can improve your search ranking and help your business stand out from the competition. Read on to learn about the dos and don'ts of Google Reviews and how to take advantage of them to improve your search performance.
Why are Google Reviews important?
the content
Reviews help establish your business as both prominent and relevant to Google and provides helpful information to other shoppers.
The more prominent and relevant you are to Google, the more likely and higher you show up in the map pack and general searches.
The quantity and ratings of reviews also play a role, with more reviews and a higher star rating out of five being preferred.
NOTE: Only businesses that have a Google My Business listing can get reviews. Also, only claimed businesses can respond to reviews of their business.
Ask current or former customers to review you on Google – either in person or via text/email.
If in person, give current or former clients printed instructions asking them to review you on Google.
If via text or email, you can also include a link that sends them directly to the Write a Review box.
Since review links tend to be quite long, you can shorten the link you give people to make it more user friendly. You can generate links using a link shortening service like Bitly.
There are automated software platforms that help send these to a list of customers.
Reviews: Things You Should NOT Do
the content
Don't have employees, friends and family write reviews. Getting reviews from employees and relatives often goes against the policies of Google and other platforms.
Don't create fake profiles to leave a review—Google may know when reviews are coming from the same place or the same device, which may get the reviews removed and the location suspended.
Don't offer incentives to people who write reviews. This also goes against the policies of Google and other platforms. (See 20% example below)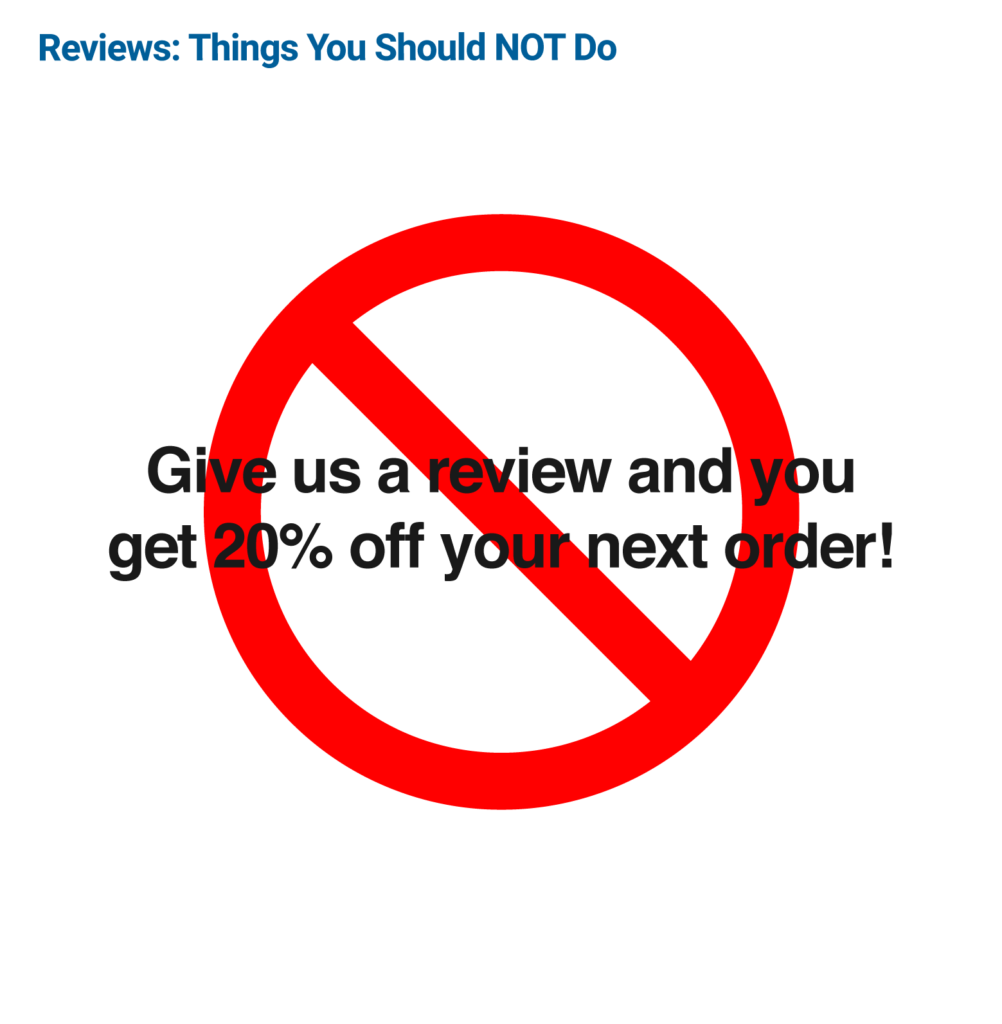 Don't discourage or prohibit negative reviews. This is known as review gating.
Violating any of these policies can get your location's listing suspended.