SonicWall
Overcoming the Fear of Cyber Threats
SonicWall is a corporate firewall provider that was recently spun out of Dell. SonicWall firewalls where installed in most Dell computers and its products do a great job of protecting corporate IT systems from threats like malware, ransomware and phishing email scams. However, once out on its own, the brand had little marketing support, equity or marketplace awareness.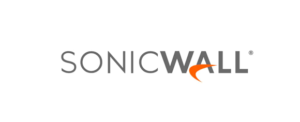 Problem
Following the purchase of SonicWall by Francisco Partners, Imaginuity was hired to relaunch the SonicWall brand, establish leadership in the mid-market segment where SonicWall was strongest and test the waters of the larger enterprise market segment dominated by well-known brands like Palo Alto Networks and Cisco. Additionally, we were tasked to develop media-driven lead-generation programs globally.
---
Solution
From a review of competitive creative messaging, most used stereotypical images of hooded hackers infiltrating computer systems in the dark. Overall feeling was one of fear. We took the opposite path and developed a campaign on the idea of "Fear Less". Ransomware, email phishing attacks and malware are all bad and pose significate corporate risk, but with SonicWall firewalls in place, customers can fear these threats less.
As the centerpiece of our campaign, we created majestic creatures all made up of network wiring and cabling who protect from evil threats and campaign messaging focused on ideas like the ability to "Innovate More and Fear Less" and "Thrive More and Fear Less" because of SonicWall. This global campaign launched in seven languages in 12 countries.
For our lead-gen efforts we reevaluated media spend and allocation globally. Prior to our involvement, content syndication was the dominant media type used. We determined that while this content was read by people in the industry, it was not heavily read by decision makers. We shifted the majority of these dollars to paid search, paid social media and programmatic display, all focused on reaching decision makers at both the IT and executive level of targeted organizations. We also did extensive A/B testing of creative to ensure the effectiveness of our messages.
Results
Following the launch of the campaign, we saw record levels of awareness. SonicWall achieved a 55% sales increase YoY, had three consecutive quarters of double-digit top- and bottom-line growth and moved from #8 in the marketplace to #1 within six months.
Regarding lead-gen efforts, we were able to reduce cost per lead from over $100 to $22, realized a 20% reduction in conversion cost and increased online ad conversion by 27%.