American National Bank of Texas
Helping a 145-Year-Old Bank Keep Up With the Times
American National Bank of Texas (ANBTX) has been providing personal and business banking services in north Texas for since 1875. ANBTX prides itself on providing dedicated personal service driven by a deep understanding of each customer and the communities where they live. Imaginuity has been ANBTX' lead agency since 2011.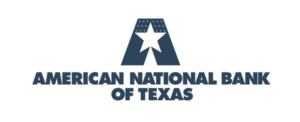 Problem
In 2011 ANBTX was a regional, east Texas community bank primarily focused on legacy deposit clients and rural, agricultural and manufacturing businesses in close proximity to their branches. To grow, the bank needed to expand their branch network to more suburban north Texas markets and expand their customer base in both personal and business banking.
---
Solution
From a positioning standpoint, whether a personal or business banking customer, we wanted people to know that ANBTX was the bank for every stage of their life or business and that they did not need to have multiple banks to handle different financial needs. This positioning was supported by the tagline: Your Bank for Life., which is still used today. Additionally, we developed the processes and methodologies to evolve their business, traditionally run out of the local branch, online including a fully featured website and multi-platform social media presence.
In the spring of this year, we repositioned ANBTX' business banking services to emphasize the "best of both" (in-branch customer service, convenient online banking tools) benefit that the bank provides. This repositioning is supported by the brand promise of Business Banking that Works as Hard as You Do. A new campaign will launch this summer.
Results
Today, ANBTX has grown to 24 locations and manages over $2.5 billion in assets. This growth has been supported by clear and meaningful brand and service line positioning, a regularly updated and enhanced web presence and locally optimized communications initiatives. Additionally, the bank has diversified its business banking customer base across dozens of industries.