Imaginuity is partly about imagination, partly about ingenuity—and all about collaboration.
Every Imaginarian brings something to the party, and in the end we're all better for the experience. Especially our clients. Even though we're more than 100 employees strong, this is a place where people love coming to work—and genuinely like working together.
If you're the kind of person who loves doing great work and is all about teamwork, then we'd like to know more about you. Until then, here's a little more to spark your curiosity:
Business Casual
Dress code? We're an agency: jeans and tees. Except when clients are here — then we're dressed to impress. Speaking of impressive, we've got 360° views from the top two floors of Energy Plaza, right in the center of downtown. Shopping, restaurants, arts, and pubs, all a 2-minute walk in any direction. Don't want to walk? No worries. We have two DART rail stations both a block away.
Benefits
Imaginarians enjoy comprehensive and competitive benefits. In addition to medical insurance, you can choose a dental supplemental insurance plan. Imaginuity pays the full premium for all categories of medical and half of the dental coverage for employees. Paid time off is part of the deal, along with company holidays. Of course, you can also be rewarded based on performance—or for your role in achieving the company's financial goals.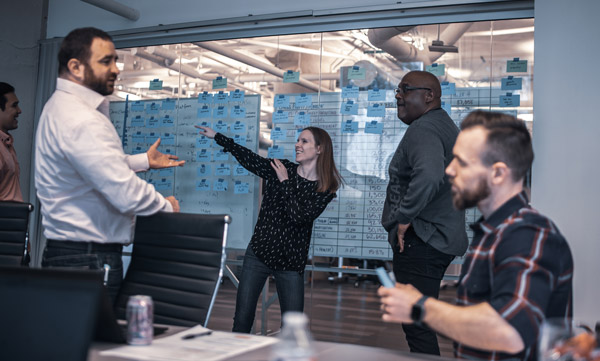 We're hiring! Check out our recent career opportunities.