iOS 14 & Facebook
Late last month, Apple released iOS 14.5 and iPadOS 14.5 to the public introducing a slew of new features and changes. While there are many new bells and whistles to talk about, our media team takes a look at changes to user privacy and how that affects Facebook's ability to capture and monetize user data.

Apple's latest update to their mobile operating system (iOS) provides the next step in user privacy. This progress is not without its casualties as Facebook has called out Apple as hurting small business while offering a false promise of increased privacy. This matter is very complicated and, as usual, both sides are only telling half of the truth.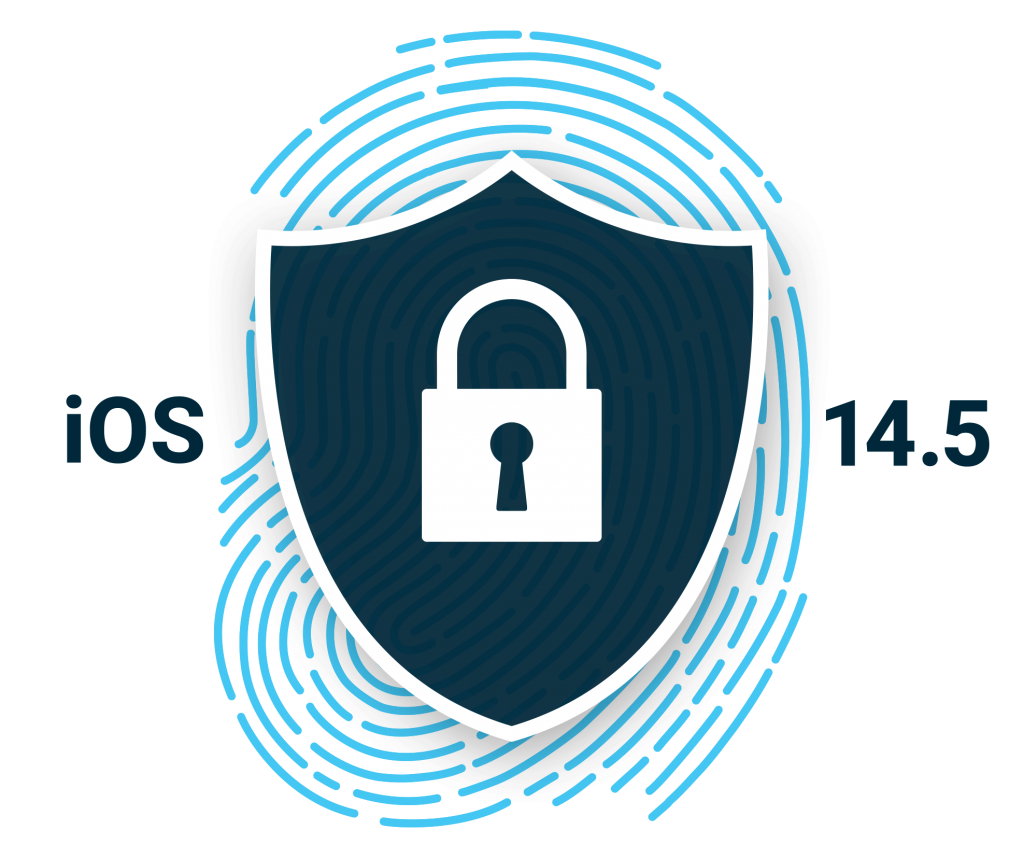 Laying out the facts
Apple announced a major update to iOS 14 at the Apple Worldwide Developer Conference (WWDC) on June 22, 2020 and rolled it out in September 2020. Update 14.5 was released Monday, April 26.

In short, Apple is taking the IDFA (Identifier for Advertisers) advertising function out of the depths of an app's Settings and making it explicitly opt-in for every single app.

If an app wants to use the IDFA, iOS 14.5 will present mobile users with a dialog box, asking to allow tracking.

When the "Ask App Not To Track" button is clicked, the app will not be able to access the device's IDFA.

App developers will have to provide information on tracked and shared user data on the respective app sites in the Apple App Store (similar to what is already displayed on app level sites in the Android Play Store).
How has the industry responded?
While all app developers will be affected by this change, Facebook has publicly pushed back against Apple's claim that this is a user privacy decision and instead frames it as a competitive business decision for Apple. This is because Apple now has more control over the use of their user's data. Facebook's entire business model is dependent on acquiring user data for ads. Facebook's ability to attribute conversions relies on cookies which it then matches with user ID's. Facebook also uses data from third-party apps to understand user interests. Facebook's stance is that by reducing the efficiency of small-scale ad targeting Apple is hurting small-scale advertisers (i.e., small business). Facebook has updated their attribution window from 28-days to 7-days and requires domain verification within the platform to serve ads.

The privacy industry and even ad tech industry at large are not quite as worried. Apple has been talking about these changes since 2019 and proponents of data privacy have supported Apple's move as progress towards a more privacy-focused online experience.
Reading between the lines
Apple's change certainly benefits them by limiting the way their first party user data is shared. That same limitation, however, is the core of their "user privacy" argument. Facebook has more to lose (i.e., revenue) from this change than other app developers, but their stance that user data is simply being hoarded by Apple is also correct. Who gets to control and manage user data in the name of privacy will continue to be a hot button topic in the coming years as regulation makes its way to the ad tech industry.
The implications for advertisers and Imaginuity's stance
As a performance driven agency, Imaginuity is always focused on data privacy and ensuring that our clients are compliant. While Facebook's claims of inefficiencies will likely be seen in any audiences using third party data, the update won't impact audiences that are built inside Facebook which includes groups, likes, events, etc.

For now, there are three key points to takeaway:
iOS 14.5 will decrease the scale of iOS data across the board; however, it also makes the data 100% opt-in and privacy-compliant (i.e., CCPA & GDPR). The data will continue to exist but in an alternate fashion.
Contextual targeting will regain its foothold in digital marketing since the information about a page or website that a user is viewing will still be available. Understanding the brand's consumers through a contextual lens provides the opportunity to optimize planning/buying across all screens and platforms as the learnings are higher level (e.g., demographics, lifestyle).
Google is likely to follow suit as any work that app developers do to address the loss of the Apple user data will be effective against any move that Google makes in the near future.